Top 10 Motivational Quotes For 2017
At Wondracek Realty Group we are intentional.
Every year Marcus, our broker, provides the tools necessary to help craft our goals. They take into account our families, our influence, and our health, in addition to our businesses. Goals help us to measure our progress.
We have decided 2017 is going to be a great year!
Here is a list of quotes that are posted in the agents' area that serve as a motivation to us all:
Inaction breeds doubt and fear. Action breeds confidence and courage. If you want to conquer fear, do not sit at home and think about it. Go out and get busy.
Dale Carnegie
A man with out a goal is like a ship with no rudder.
Thomas Carlyle
People lose their way when they lose their why.
Gail Hyatt
I've failed over and over again in my life and that is why I succeed.
Michael Jordan
There is no deficit in human resources; the deficit is in human will.
Dr. Martin Luther King Jr.
A goal without a plan is just a wish.
Antoine de Saint-Exupéry
I have not failed. I've found 10,000 ways that won't work.
Thomas Edison
Success is no accident. It is hard work, perseverance, learning, studying, sacrifice, and most of all, love of what you are doing.
Pelé
Doubt kills more dreams than failure ever will.
Suzy Kassem
We must all suffer one of two things: the pain of discipline or the pain of regret.
Jim Rohn
Goals have a reputation for showing us what is possible. How would you like for 2017 to be a game changer?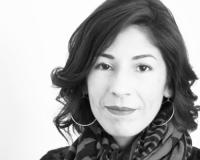 Author:
Blanca Garcia
Phone:
864-214-3014
Dated:
January 10th 2017
Views:
464
About Blanca: Welcome to our site! I work on branding and marketing for the team. When you visit our office, most ...