These 4 Latin Restaurants Give Me New Reasons To Love Greenville Part 1
Let's face it, main roads in our area will offer at least one or two Mexican restaurant choices. While my family is from Mexico, I have been exposed to the tastes and cultures of more than 14 different Latin countries.
The first in this 2 part blog series will highlight Latin cuisine, here in the Greenville area, that is increasing in popularity due to the exploding growth in South Carolina. Get your taste buds ready!
Tirado's Empanadas and more – Puerto Rico
My husband was so happy when he found this place! It reminds him of the food he grew up with. Words like "pernil" and "mofongo" make his eyes dance.
Pernil, is a savory slow cooked pork. I know the south is known for cooking pork, but this is different. Mofongo is a dish of fried green plantains mashed with garlic and meat of your choice. Then there is papa rellena, a potato fritter stuffed with ground beef and corn fries, known as surullitos.
Tirado's started out in 2012 as a food cart in Downtown Greenville. They moved to Spartanburg where they took home the top prize on Food Network's Food Court Wars. Well known for their empanadas, fried turnovers with beef or chicken, you will not want to miss this Caribbean stop!
Sacha's Café – Colombia
This reminds me of an old New York family tradition we have not been able to enjoy in almost a decade. Finding Sacha's was like striking gold, because they carry one of my favorite beverages called guanabana. Its English translation, soursop, is not as much fun to say but it's still delicious. Once served, it looks like a vanilla shake but tastes so much better. Trust me, it's possible!
You can add items to your dish like patacones, large plantain chips served with toppings, maduros, fried sweet plantains, or an arepa, a patty-shaped nosh made of maize. This is just like home cooking!
In the evenings Sacha's fills up quickly and gives you plenty of opportunities to catch the current soccer games.
While you are out exploring neighborhoods with your agent, you now have a few options to consider for a break. These are sure to give you an international experience within driving distance!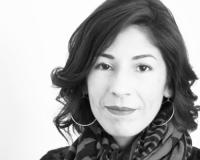 Author:
Blanca Garcia
Phone:
864-214-3014
Dated:
May 31st 2016
Views:
843
About Blanca: Welcome to our site! I work on branding and marketing for the team. When you visit our office, most ...