The Home Buying Process In Greenville South Carolina With Nick Hammett
What should I expect when buying a home?

This is a popular question even a second time home buyer has. As a Realtor in Greenville SC, I have a responsibility to not only represent you in a transaction, but to also educate you along the way.

Today I will discuss some simple steps along the way of buying a home that may help you understand that buying a home needs to be enjoyable, not scary.

Step #1 is finding a good knowledgeable agent- That's ME!!! I am a licensed agent at Keller Williams Realty in Greenville South Carolina.

You want someone who has knowledge of the area, law, contracts, and a general knowledge of the financial side of things. Our consultation will consist of me showing what I will do for you, and you signing a buyer agency agreement which makes you a client of mine. This will then allow me to work and negotiate on your behalf.

Step #2 is getting qualified for a mortgage if you are not paying cash. Be prepared to give everything but a blood sample to the underwriters due to the lending industry being a little more cautious in the current market than in he past. I'm only kidding about the blood sample joke. But be prepared to provide things such as pay stubs, tax returns, major deposits you have made, any late payments you have had etc...

Step #3 Discuss criteria on homes that fit into the budget you have been approved for. Be prepared to do drive bys for area exploring. Us agents can not guarantee one area is better than another, it is simply what you like about each area, that will help you decide on an area you are comfortable with.

Step #4 After you have chosen a home that fits your needs, you will then submit an offer. Keep in Mind, currently in our market in Greenville, Sellers are getting 96% or more on average of the list price. There is not a lot of negotiation anymore. All the more reason to have a good agent (ME) on your side.
The offer will consist of 4 Main items: Contract for Sale, Pre Approval letter, Earnest money deposit, and a signed seller disclosure statement.

Step #5 After negotiating an offer, you as the buyer have been given a time frame in which you will perform your due diligence. Home inspection is a must! I recommend 100% of the time. You also have the ability to negotiate any repairs you would like done within reason. Keep in mind ALL HOMES have their issues so do not be alarmed if things show up on reports.

Step #6 After repairs are discussed and the appraisal is cleared on the home, you are now on the road to home ownership. A Real Estate attorney will be meeting with us on closing day to walk you through the legal documents of owning a home and mortgage. You do not have to wear a suit when meeting your attorney (yes i have been asked) you are the customer here, wear what you are comfortable in. As long as you have on shirt and shoes.

After these 6 steps, you will be receiving a hug, hand shake, and thank you gift from me. Remember, there is a lot involved in the home buying process. I the Realtor, am here to make it easy on you.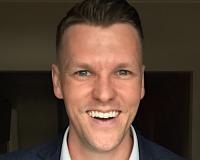 Author:
Nick Hammett
Phone:
864-414-0560
Dated:
November 13th 2013
Views:
1,936
About Nick: I have truly enjoyed helping people achieve their goals as they make one of the largest financial de...