Real Estate Market Update Greenville SC February 2017
Are you thinking of buying or selling a home this year 2017 in the Greenville South Carolina area? What should you expect? What is the market doing now?
These are questions consumers ask almost every spring. Me as a Realtor have asked the same questions for my personal home. This year has started off once again with lower inventory than we had hoped. However, our January reports are showing an increase in inventory at year over. Sales, along with prices have seen an average of 3.5% growth from last year. The big mystery is our pending sales are 55% less right now than last year...WOW.
The average days on market for our area is down about 25% from last and the months supply of inventory is around 4.3 months. For those of you who follow my blogs on a regular basis, you know anything less than about 6 months of inventory trends towards a "sellers" market. We are showing as of January that sellers are receiving and average of 97.3% of list price when selling. IN the 150,000-200,000 price range, the percentage is 98.5%. I personally expect February to increase that percentage due to clients I have closed in the last 60 days who sold in 1 day with no negotiating.
Another positive note is that higher price points are returning to the market and are selling quicker than years past. Consumers are purchasing more premium homes and closing quicker. When I say premium, and I am referring to the price ranges of 300,000 and up. In our area, the months supply of inventory for 300,000 and up is around 9 months. That demographic is still trending in the consumers favor, not the seller. This is a great market for moving up into a larger home due to getting a great value for your starter home or midrange home.
My team and I are always here to serve. We love our industry and it is clients and customers like you that we get up early for and get to work. Thank you for tuning in, see you in March!
-Nick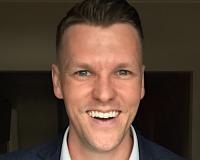 Author:
Nick Hammett
Phone:
864-414-0560
Dated:
February 28th 2017
Views:
1,385
About Nick: I have truly enjoyed helping people achieve their goals as they make one of the largest financial de...