Purchasing A Foreclosed Home
As a buyer, do you know what you are getting into? Do foreclosures scare you? Will you get a deal?

These are questions I get from buyers every week. My name is Nick, and I work as a buyers consultant at Keller Williams Realty in Greenville South Carolina. My team specializes in helping home owners and buyers achieve their goals and dreams in owning real estate.

I am writing this to help educate and maybe ease the mind a little when it comes to purchasing a distressed property. Foreclosed homes can be commonly owned by banks and government agencies such as: Fannie Mae, Freddie Mac, and HUD. People sometimes confuse these with whats called a "short sale". That is another topic I will cover later on.

Moving forward, a foreclosure is worked almost like a normal sale, but yes you are getting a slightly better bargain. For the most part, banks understand that the majority of home owners are obtaining a mortgage and banks won't lend on property that is damaged too heavily. In saying that, many foreclosed homes are just in need of some sweat equity and minor touches here and there.

Although it is common to see foreclosures that have been damaged so severely that they will not pass a bank appraisal. Those homes can still be purchased with CASH, or 2 rehab programs known as Conventional Rehab and FHA 203 (k).

Important things to keep in mind:

1-you are working with a government sponsored seller, or a bank...be patient. They sometimes may not respond to your offer right away, but you want that deal, right???

2- always have a formal inspection, in SC I recommend termite and Radon as well and any others that your inspector recommends.

3- you're purchasing a distressed property, it won't be in perfect shape. As with every home, there is always work to be done.

4- Make sure that a title insurance agency or local real estate attorney can help you obtain clear and equitable title to your investment.

5- Also, make sure that you are working with a knowledgable agent that has had experience with them before. It makes the process a little smoother. Realtors can help set the stage of expectations.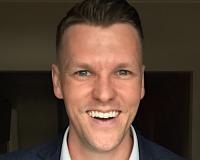 Author:
Nick Hammett
Phone:
864-414-0560
Dated:
November 19th 2013
Views:
1,175
About Nick: I have truly enjoyed helping people achieve their goals as they make one of the largest financial de...