Nick Hammett And The Greenville South Carolina Real Estate Market
This year has been an amazing year for my team to say the least. With unemployment still inching down across America, it has allowed interest rates to remain at an all time low. This year I have been blessed with many great opportunities to work with some great clients and families moving to the area. Greenville has become one of the greatest cities to live in currently. It is a great place to raise a family, look for a job and has many things to do if you're planning to retire.
This year there is much talk with the federal government about raising rates across the board which will in turn affect buying power on many levels. As rent continues to soar in Greenville, it is still a better bargain to be a home "owner". Also something I am not used to in my career experience is how quickly I can actually sell a piece of Real Property. It is a good thing and a bad thing...Inventory has been a challenge for many professionals in this market. The Greenville market has returned to a fantastic median home sale price of around $209,000 with an average 65 days on market.
What we are seeing now is a prime sellers market with the current inventory totaling about 6 months worth. The way us Real Estate professionals decide that number is we take the total amount of homes for sale, which is approximately 5,400 and we estimate the average amount closed per month, which is around 900-1,000 per month and come up with an inventory number. Historically speaking, a market with 6 months or less is a good sellers market.

If you, your family or friends have questions about Real Estate, I would love the chance to be your information source. Whether you plan on buying or selling now, or a year from now...knowledge is power and you won't get it from HGTV.
http://nick.selling-greenville.com

Nick Hammett
Buyer Specialist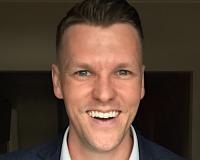 Author:
Nick Hammett
Phone:
864-414-0560
Dated:
September 4th 2015
Views:
1,992
About Nick: I have truly enjoyed helping people achieve their goals as they make one of the largest financial de...