Myths About Selling Houses
You may have heard some of these…
"I'm better off selling my house on my own."
I know, I know, you want to save money right? You might find this may come back to bite you later. Our Listing Specialists have access to plenty of ways to market your home on over 350 national websites, and not just the Greenville area. Why work alone when you can have an entire team at your disposal?
"I can take my own pictures."
Um…no. Unless you're a professional photographer why trust your pictures to your point and shoot camera or even your phone? Lighting and composition are important factors when photographing your home. People zip through listings online and if your pictures don't cut it, you're missing outon traffic into your actual home. We will pay for a Professional Photographer to take pictures of your home.
"Curb appeal isn't important."
You don't really believe that do you? Think about the homes you drive by often. What is the difference between the houses that make you go "Ugh..." And the houses that give you that warm and fuzzy feeling? Enough said.
"I'll have plenty of advance notice for a showing."
Ha! This is simply not true! You may get a call that you have to be out in 30 minutes. This is where our stager comes in. OurProfessional Stager advises you how to declutter, rearrange furniture and even adjust paint colors to make it easier for you show your house. As part of our services we will pay for a Professional Stager to help you get your home ready for sale.
"I must remodel and make major repairs to sell my home."
This one is tricky. Some people want to buy and update ahouse and some want move-in ready. This is where the blossoming relationship between you and our Listing Specialists comes in. They will talk with you about your budget and which updates are most important. They will help you determinewhere your money will best profit you.
"I can sell for what my neighbor sold their house for."
Well…unless your houses are extremely identical, not really. Many factors go into calculating the price of a home. Square footage, upgrades, number of bedrooms and overall condition of your house. By hiring us, we will pay for a Professional Appraiser to measure your home. If you would like to know your home's value contact us today to meet one of our Listing Specialists.
So here's the question of the day: How soon do you want to sell your home?

The Wondracek Realty Group in Greenville, SC had plenty ofhomes that sold in a short amount of time in 2013. Anywhere from 20-50 days,and even some in just a few days! We helped homeowners in Campobello, Greenville, Greer, and Lyman, all the way to Travelers Rest, Simpsonville, and Taylors. Let us explain to you the strategy that has brought our sellers great success.

Call me to set up your appointment today!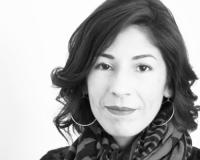 Author:
Blanca Garcia
Phone:
864-214-3014
Dated:
March 3rd 2014
Views:
1,333
About Blanca: Welcome! I am the Client Care Specialist for the Wondracek Realty Group. After more than 15 years in...