Meet The Team Tuesday With Sonia Perna
Today's Q & A is with Sonia, a Realtor with Wondracek Realty Group, an indie real estate brokerage located in Greer, SC.



Q: How did you get your start in real estate?
A: I have been in customer service and retail for years trying to make sure my customers were happy and have gotten exactly what they were looking for. I also have enjoyed going to open houses and looking at new developments and speaking with the agent on duty to learn about the communities. I would walk through the new homes being built and try to figure out what it would look like or how I would change it.I had moved many times, had several homes built and couldn't keep moving but I could help others see their dreams come true with the purchase of their home. So I decided to get into real estate.


Q: What would you want a potential client to know about what you offer?
A: I'm a determined person so I will keep looking until I find you what you are looking for. There is no such thing as the perfect house but there is a home that is perfect for you and your family. If you have any concerns or questions I will respond as quickly and accurately as possible and if I don't have the answer I will find out what it is quickly.


Q: What do you like to do for fun?
A: I enjoy boating on Lake Keowee, the beach, scuba diving, snorkeling, basically anything with water. I love to cook mostly Italian food but I try all different recipes. I also enjoy spending time at home with my family and three dogs.


Q: Best advice you have ever received?
A: When I was at an eye doctor an elderly male patient in his eighties sat next to me and told me to always live your dreams, don't wait till you're older to take those vacations and do those things you always wanted to do because you never know what tomorrow will bring. If you wait till you can afford it later then you might not have your health.


Q: Best book you ever read?
A: I don't have as much time to read as I used to, but I tend to like books like my movies they must make me cry, laugh, or make me feel good. I read The Christmas Shoes at Christmas time and it makes me cry. I also liked a book called Stupid and Contagious, which is a funny, young romance book I couldn't put down.
Sonia is a transplant from New Jersey and has been in the Greenville area for almost 20 years. We are excited to have her with our brokerage! Our team describes her as committed, honest, detailed, upbeat, dedicated, determined, personable and genuine.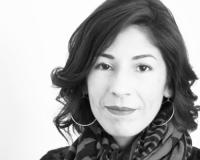 Author:
Blanca Garcia
Phone:
864-214-3014
Dated:
January 30th 2018
Views:
953
About Blanca: Welcome to our site! I work on branding and marketing for the team. When you visit our office, most ...