Meet The Team Tuesday With Lauren Buczkowski
Today's Q & A is with Lauren Buczkowski, a Realtor with Wondracek Realty Group, an indie real estate brokerage located in Greer, SC.
Q: How did you get your start in real estate?
A: It all started back in 2007 when we purchased our first home and then when we went to sell it a few years later. It was a terrible experience both times and something that both, my husband Brad and I, felt we didn't want other people to go through. For years Brad, who is also a Realtor, kept telling me that I should get into real estate and that I would really enjoy it, he was right. Now we both are helping people to never have the same experience we did.
Q: What would you want a potential client to know about your services?
A: I do this because I want to help other people find or sell their home. I am here to work along side of you, and for you to walk away with a good experience with real estate. Buying and selling a home is one of the biggest decisions a person will ever make and the process can be very overwhelming. I want to go above and beyond for all my clients, so that they do not have to worry about the details. I want to take that stress off of them so they don't have to worry about the process.
Q: What do you like to do for fun?
A: I love to spend time with my family and friends. I really enjoy cooking and baking, going to the lake, hiking, camping and traveling.
Q: Best advice you have ever received?
A: "Bloom where you are planted." I have always loved this because in life we are not always placed on the path we choose or in easy situations or ones where we are comfortable, but we do have the ability to make the best of them. I strive in all situations to do this and take this advice to heart – I will learn and grow along the way and each situation helps me to become a better person, a better wife and mother, a better Realtor and friend. I will always continue to grow where God plants me.
Q: Best book you ever read?
A: Water From My Heart by Charles Martin - He is my favorite author and you just have to read one of his books to be hooked.
We are excited to have Lauren join our team in the Greenville office! Thanks to her husband, really she's been a part of us all along and now it's official. Our team describes her as positive, friendly, hard working, caring, sharp, confident and attentive.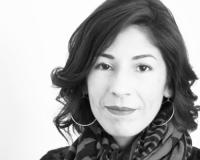 Author:
Blanca Garcia
Phone:
864-214-3014
Dated:
July 16th 2019
Views:
802
About Blanca: Welcome to our site! I work on branding and marketing for the team. When you visit our office, most ...