Meet The Team Tuesday With Kyle Brazell
Today's Q & A is with Kyle Brazell, a Realtor with Wondracek Realty Group, an indie real estate brokerage located in Greer, SC.
Q: How did you get your start in real estate?
A: I signed on with a company in Charleston, SC. I realized, within the first 6 months, that I had a love for real estate. Throughout my life all of the jobs I have held have been centered around helping people. Being that I have bought quite a few houses in my life, I knew the experience could be overwhelming and I felt called to help others in their journey of finding their dream home, making it as easy a process as possible.
Q: What would you want a potential client to know about what you offer?
A: I truly do this to help others. The process of buying or selling a house can be completely overwhelming. I go out of my way to make sure I take as much off of my client's plates as possible, in order that they can continue running their lives during this transitional period. I try hard to be diligent, transparent, and communicative so that my clients know what is happening at any given point during the process. Most of all, I am ALWAYS available when my clients have a question or concern.
Q: What do you like to do for fun?
A: I am a Worship Pastor at a church. I love music. I play guitar, piano, drums, and bass. I love music, playing music, and teaching music. It is a passion of mine and a way I can express my faith. I also enjoy working with my hands. My wife and I have renovated and flipped a number of properties. I find immense gratification in building and renovating and seeing the culmination of my own hard work.
Q: Best advice you have ever received?
A: The best advice I ever received was a rather simple concept, but it completely changed how I operate and has helped me become successful in my endeavors. It was "Don't bring someone a problem; rather, bring them a solution." Whether applying this in my real estate career, position as a worship pastor, or with family and friends, I try hard to solve a problem before I present it to others, in order to make their lives a little more simple.
Q: Best book you ever read?
A: Harry Potter series- on the surface it is a simple story of character development wizardry, etc. However, if you read the series carefully, Rowling did a wonderful job of weaving in specific themes and difficulties that are very applicable to the daily lives we live. This is why the book was so wildly popular and why people could so easily relate to the characters- Rowling was able to create and present them in a way that was relatable to an average person, allowing them to more readily envelop themselves within the story.
We are glad to have Kyle as part of Wondracek Realty Group! He is definitely someone you would want to have on your side. Our team describes him as respectful, calm, trustworthy, friendly, encouraging, thorough, kind, the nicest guy and sparky when he needs to be.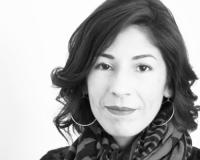 Author:
Blanca Garcia
Phone:
864-214-3014
Dated:
July 9th 2019
Views:
661
About Blanca: Welcome to our site! I work on branding and marketing for the team. When you visit our office, most ...