Meet The Team Tuesday Robin Fishburne
Today's Q & A is with Robin Fishburne, a Buyer Specialist at Wondracek Realty Group, located in Greer, SC.
Q: How did you get your start in Real Estate?
A: I closed on my first home and was disappointed with my whole 1st time home buying process. I decided to go to school to become not only a realtor but real estate teacher as well. Within the past 14 years, I have helped sell custom homes, production homes and resale homes all over the Upstate area.
Q: Can you explain your 2014 Real Estate goal for luxury homes?
A: After selling a certain amount of homes over $500,000, an agent can get a special designation assigned to them. By July I plan to go backto real estate school and get my luxury home designation.
Q: What is your favorite thing about helping a buyer?
A: I love to give my buyers as much information as humanly possible without completely overwhelming them. I want them to know the whole process from start to after closing so I can make the process fun and exciting. Home buying is a stressful time but should also be a wonderful experience.
Q: What do you like to do for fun?
A: I love to ride horses, travel and spend time with my family (Husband Joe, Gibbs (9) and Parker (1). When I do have a chance to take timeoff, we head to see family in Charleston and enjoy the coast.
Q: Best advice you have ever received?
A: A good friend used to tell me during our tennis matches inhigh school... "It's all in the state of mind". I live by that everyday.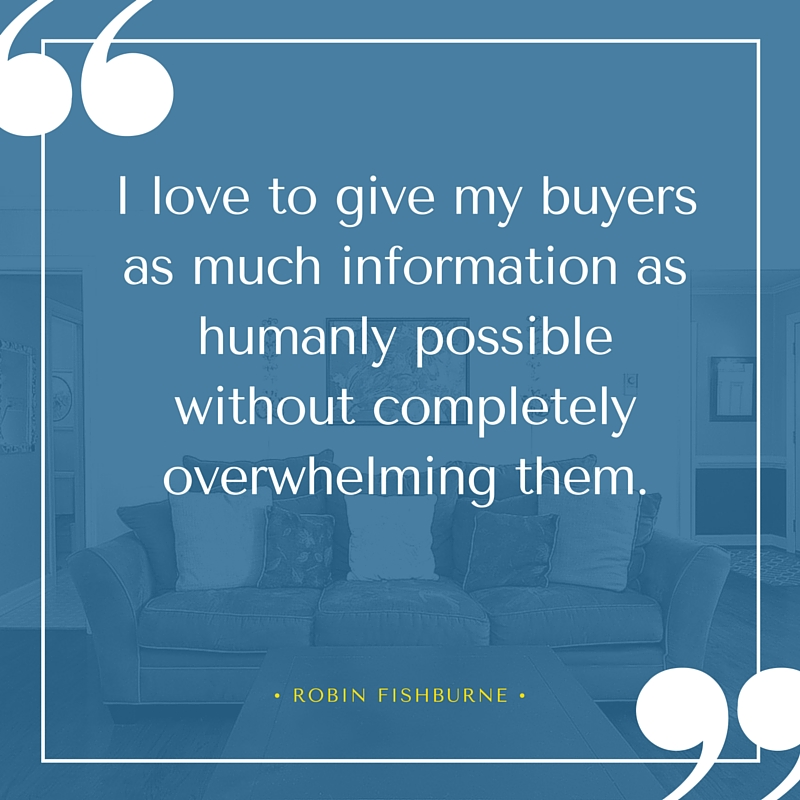 Q: What would you say to someone who is discouraged in the buying process?
A: It is guaranteed that you will go through some buyer's remorse but think of the feeling of owning your own home. No more rent payments that pay for your landlord's taxes and mortgage. I am good about pointing out the pros and cons of renting vs. buying. Payments are typically lower per month for a homeowner vs. a renter.
The team describes Robin as energetic, knowledgeable, fun, encouraging, outgoing, relentless, genuine and generous.
In addition, team member, Jessica had this sweet story to share:
"I need to brag on Robin for a minute. When I was 36 weeks pregnant my blood pressure went up and I had a doctor's appointment to get the results of the pre-eclampsia test. If I had it, I'd have to go directly to the hospital to have the baby immediately, not the safest option for either of us, and something we were definitely not prepared for. My husband couldn't be there for the appointment because he had to work. As I was sitting in the waiting room, scared to death, Robin texted me that she was right around the corner and would be happy to come be there with me. Right after I was called back she came inthe room with a huge smile on her face and her presence was the biggest blessing to me. She has such a joyful countenance that made me feel so muchmore at ease. It turns out I was able to wait until a much safer date to deliver, but I was incredibly touched and will never forget the way she was there for me."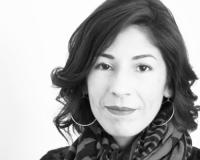 Author:
Blanca Garcia
Phone:
864-214-3014
Dated:
April 1st 2014
Views:
7,398
About Blanca: Welcome to our site! I work on branding and marketing for the team. When you visit our office, most ...