Meet The Team Tuesday Juan Ortiz
Today's Q&A is with Juan Ortiz, a real estate agent with Wondracek Realty Group in Greer, SC.


Q: How did you get your start in real estate?
A: I actually got a taste of the business as a Licensed Home Inspector. I decided to do real estate when I saw that many buyers get deep into the buying process and come to find out that the house they were looking to buy has many or major issues and have to walk away from a property that they had already had their heart set on and had pictured their family in. I saw how it took the client on an emotional roller coaster.
I thought with my experience as a licensed home inspector I could help clients avoid those properties before getting in too deep into the buying process, hence avoiding that emotional roller coaster.


Q: What is your favorite thing about being an agent?
A: I am a people person and I love meeting, not only new people, but people from all walks of life. As a realtor you need to know what your client is all about, you learn about their family, their needs and their wants; then I have to use all that information to walk along with them through the process of one of the largest life events of their life. This process not only allows me to grow as a realtor but as a person.


Q: What do you like to do for fun?
A: My vice is spending time with my family. Seeing my kids grow and being involved in all of their activities is what really gets me going but if I had to choose something else I would say flying. I have my Private Pilot's License and the freedom of flying is my second favorite thing to do.


Q: Best advice you have ever received?
A: For me it has been more of unspoken advice. I have been very blessed throughout my life. The Lord has surrounded me with people that have guided me and pointed me in the right direction. I came to the USA when I was 14 as an exchange student and from day one He surrounded me with people that always cared for me as their own and it is a fact that I would not be where I am today if it was not for those people that cared for a kid that was not their own. What I learned is that acts of kindness that might be trivial to one person, can change the life of another.


Q: Best book you ever read?
A: I love Stephen King books and books of mystery but if I had to choose I would choose the next two:
1. Who Moved My Cheese? This book helped me learn how to deal with big changes in my professional life and my personal life. It's a short read but very educational.
2. Jesus CallingI read this every day before my day starts it helps me start my day in the right foot and helps me know that the good lord is walking and talking with me every day.


Q: What would you say to someone who is discouraged in the selling process?
A: It is ok to be nervous about the process; it is a big step in someone's life but focus on the finish line and don't let the bumps on the road derail you from the path. Lean on your realtor to help you through the process, you are not alone.
Juan's expertise and background make him a definite asset to the team. The team describes him as helpful, hilarious, authentic, thorough, relational, driven, hard-working, reliable and full of life.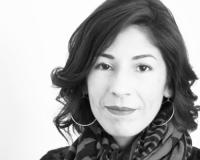 Author:
Blanca Garcia
Phone:
864-214-3014
Dated:
August 22nd 2016
Views:
1,648
About Blanca: Welcome to our site! I work on branding and marketing for the team. When you visit our office, most ...