Meet The Team Tuesday Jessica Tebo
Today's Q & A is with Jessica Tebo, the Listing Coordinator for Wondracek Realty Group.
Q: How long have you been part of the team and how did you get your start in the real estate industry?
A: I got my start in the real estate industry when my husband and I first moved to Greenville in 2007. I started as a secondary administrative assistant to an agent with a large team. I joined The Wondracek Group in December of 2009 when it was just Marc and me. It's so neat because I am seeing so many things come to fruition that he has been talking about since he hired me. It has truly been a pleasure and a joy to see his dreams literally come true, as we have grown from one agent and one assistant to where we are now.
Q: What is your favorite thing about your job?
A: My role has changed drastically since joining the team in 2009. I now have a very behind-the-scenes role, and my favorite thing about my job now is just being part of the process. Selling a home can be a stressful time, and I love being able to do my part to get our sellers' homes listed and in front of as many faces as possible. With my job, all the seller has to do is sit back and wait for offers!
Q: What do you like to do for fun?
A: Aside from spending time with my amazing husband and our precious 9-month-old little girl, I love baking, sewing, & all things crafty (a hobby put to good use with a baby girl to make fun stuff for!). I also love hiking, bike riding, and pretty much anything else outdoors in the spring and fall.
Q: Best advice you have ever received?
A: "Don't sweat the small stuff." It sounds cliché, but my life has changed drastically since I really committed to living that advice out. There came a point when I realized life is just too short to obsess about trivial things. When something bothers me, I give myself two choices: fix it or get over it. If it's a big enough problem, I fix it and move on. If I decided it's not big enough to do anything about, then it's only hurting me by continuing to be upset about it. If it's not big enough to fix, it's not big enough to worry about.
Q: What wouldyou say to someone who is discouraged in the buying/selling process?
A: I've seen alot over the last 7 years, especially now with my husband being a home inspector with Advantage Inspection in Greenville, SC. Sometimes things don't go as you planned, and you have to decide whether to move forward or step back and re-evaluate. That decision is a lot easier when you have the right person to guide you, and I believe we have a team full of agents who meet that description.
Jessica, or Tebo as we affectionately call her, is described by the team as dedicated, reliable, super sweet, helpful, thoughtful, kind and selfless.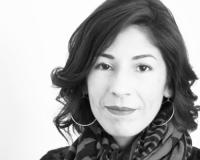 Author:
Blanca Garcia
Phone:
864-214-3014
Dated:
April 8th 2014
Views:
9,969
About Blanca: Welcome! I am the Client Care Specialist for the Wondracek Realty Group. After more than 15 years in...