I Am A First Time Home Buyer In Greenville South Carolina
My name is Nick and I am a Real Estate buyer consultant with a top producing team in Greenville South Carolina. I am here to provide you some great information if you are considering purchasing your first home or investment or to answer any questions you have. Thank you for tuning in!

As our nation continues to come out of a great recession, I am seeing more and more consumer confidence in our Real Estate market in Greenville South Carolina. With the federal government putting a hold on raising rates until closer to years end, the affordability index is still in our favor.

Our market is seeing more and more millennials enter the Real Estate market now that job reports are better than years past. In turn, I receive a great deal of questions per week about purchasing a home. Follow me as I discuss the step by step process to get started.
You do want to be sure you are getting full representation on your behalf by speaking with a reputable agent who has the contacts you need, negotiating skill, and knowledge of changes in the current market. This is going to set you apart from many other buyers out there looking with no guidance. Sellers are much happier to see a buyer that has been educated and has also spoken with a financial institution about how they are even going to do this.
During our time together, I will be getting to know you, your wants and needs. Its a time where you can also get to know me. Setting expectations in our market is HUGE! What I hear from every buyer and seller is "i want a deal", don't we all? Talking about what you want and what is actually out there and the price are different things. My goal is to help you maximize your time and save the wasted time to put somewhere else.

Getting into a contract is a big step. It's the largest finical decision that anyone agrees to in their life. So, it is very important that you know what you're doing. With me, the day we meet, I give a free consultation about the process as well as go over major documents that you need to know. i.e.: buyer agent agreement, Agency and how we work, who pays me, Contract for sale, inspections...etc.
Once you have placed a contract on a home and we have agreed to price and terms, my team begins the contract to close process. Remember this, finding a home is the easy part. With todays technology, I can show you about 90% of what is available in about 2 minutes or less. But getting you into that home and closed is a much different story. That is what my team truly specializes in. Our goal is to see families make their dreams of home ownership come true.
Home ownership is a large part of the American Dream, and we are here to make sure you get there.
#yeahthatgreenville #nickhammett #visitgreenvillesc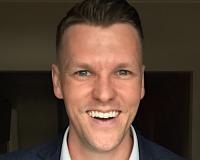 Author:
Nick Hammett
Phone:
864-414-0560
Dated:
October 6th 2015
Views:
1,545
About Nick: I have truly enjoyed helping people achieve their goals as they make one of the largest financial de...