How Do I Buy A Pre Foreclosure Greenville South Carolina
I do not see as many in our current market as past years, but I get this question often due to many unreliable sites marketing properties using the term "pre-foreclosure". Unfortunately, the general public typically reads into this as: "I could get a killer deal, the seller is desperate".
This may be partially true if you're willing to do what it takes and be committed to the game. Typically this situation is more formally known as a "short sale", but there is hardly anything short about it. The typical closing time for a real estate transaction is around 20-30 days if you're like most and are borrowing the money to purchase. For a short sale, you need to be prepared for minimum of 60 days sometimes up to 1 year.
Let me explain, in this situation, a lender (bank or financial lien holder) and a borrower (aka the seller you want to buy from) have agreed that the proceeds from the sale will be "short" of the amount secured by liens or debts on the property. For instance, the seller has a mortgage balance of $100,000 and they are only going to net $95,000 oh and to add, they put a new roof on last year in which they did not pay the full amount and owe the contractor $6,000 making the total liens = $106,000.
During the negotiation, the offer must go through an extensive review by the mortgagee (bank) along with the sellers financials to prove that they are in fact in a "hardship" in order to "short sale". The bank also goes further to negotiate the additional liens down to a lower amount in order to make the sale work. i.e. convince the roofer to take a lesser amount or risk that the home goes into foreclosure in which they would get nothing.
Borrowers will conduct a short sale in order to avoid default on their mortgage. During the recession, there were many cases in which people had to partake in this process. It appears to be more friendly to your credit than an actual foreclosure. So when thinking of purchasing a short sale, or "pre foreclosure" as you may see it, be prepared to work through some hurdles to obtain your dream home.
Working with a Real Estate professional when buying or selling a short sale can help you save time and money. As a consumer, beware of what you read on the internet and always speak with an agent when you have interest or questions. Thank you for checking out our team. My goal is to not only make a living in selling Real Property, but to be a source for information that gives you power. My team and I are always here to help so we appreciate any opportunity to serve.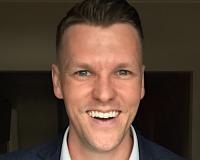 Author:
Nick Hammett
Phone:
864-414-0560
Dated:
October 15th 2015
Views:
1,169
About Nick: I have truly enjoyed helping people achieve their goals as they make one of the largest financial de...