Greenville SC Real Estate Market Update June 2017
Hello and Happy Monday, Nick here, writing from Greenville SC to update you on our current Real Estate trends and market. So far, this year has been a real whirlwind. Homes and multi-family are selling faster than they have in the last 8 years.

The average sale price of homes in the Greenville area is now around $214,000 and the average days on market in the Greenville area are approximately 59 days... which is CRAZY! Some locations are experiencing hours on the market while others are 90 days or so depending on location and price point.
IS it a good time to sell? The answer to that is, Yes. However, you still need to keep in mind that appraisers are still not caught up with this craze that we are experiencing. Homes under $200,000 are experiencing multiple offers in almost every scenario. Inventory little by little is catching up with the demand since new construction has finally taken off in the Greenville market. We are in desperate need of homes $150,000-$250,000.
IS it s good time to buy? The answer to that is, Yes. Rates are still very low, making money cheap. "Nick, if I buy now will I be able to sell and get my money back in 3-5 years?" The answer is...YES. I don't have a crystal ball, but I do know our area pricing has been increasing on average at a rate of 3-4% per year. Some areas have experienced as much as 8% or more.
Sellers in our market are still steadily getting an average of 98% of asking price and finding that buyers are much stronger due to tougher guidelines by banks and lenders. Many have asked "Are we approaching another bubble?" My answer to that is "the difference between this growth and the last time is that banks are much tougher on borrowers, verifying assets and job stability as well as income before allowing to purchase." Ultimately, this has put a stop, or at least slowed reckless lending to borrowers.
There is no doubt Greenville SC is a wonderful place to be and live. With all the parks, industry, and things for the family to do...it is becoming one of Americas greatest towns. Restaurants, Craft Beer, Coffee, Music and the Arts make up just a small handful of things to do in our wonderful town.
As always, my team and I appreciate the chance to serve you with your Real Estate needs. Be sure you have experienced professionals working with and for you when you're thinking selling or investing in real estate property in Greenville SC.
Until next time, have a wonderful week!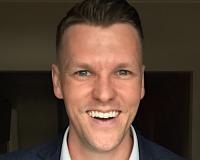 Author:
Nick Hammett
Phone:
864-414-0560
Dated:
June 26th 2017
Views:
3,061
About Nick: I have truly enjoyed helping people achieve their goals as they make one of the largest financial de...