Greenville Housing Market And Mortgage Rates 2017 January Blog Post
Here we are folks, Happy New Year! 2017 is going to be a great year in our town of Greenville South Carolina.
Economist (nationally) are in debate on whether this year will be a great year or good year (Real estate market). The challenges that we are facing in our industry is still the low inventory. This year will bring more buyers than years past and the largest group of Millennials thus far. Rising rates and Consumer confidence is driving the train.
According to Bloomberg, "Consumer confidence jumped to the highest level since 2004, extending a surge in Americans' optimism for their finances and the U.S. economy"... We are going to experience more first time home owners as well as move up buyers.
Nationally speaking, the current housing supply is down 9.3% year over year. If you have thought about listing a Real Property, this is a great year to do it. If you have thought about moving up into a larger home, this is a great year to do it.
In the Greenville Market we are facing a painful 4.2 months worth of inventory. In order to fill the demand for the buyers we are assisting, we are in need of closer to 6 months of inventory. What does this mean? There are going to be more multiple offer situations, sellers are in control, it is vital that you are pre-approved for a mortgage or proof of cash and working with an agent to get the edge.
Sellers are not going to negotiate as much. If you have a home to sell and have to sell before you buy, get with an agent immediately and begin the process. I am experiencing sellers turning offers down with folks who don't have their home on the market to sell and are trying to bid.
Fannie Mae and Freddie Mac are projecting rates to be hovering around 4.2% by end of this year. Other sources are expecting them to rise to as much as 4.75%. This in turn will push those buyers who have contemplated with buying to make the move. Historically speaking, this also helps prices to increase. The positive news on this front is that purchasing a home is still cheaper than paying rent, especially in larger metro areas.
Why should you hire a Realtor in Greenville? These 5 reasons below are enough according to Steve Harneys Keeping Current Matters
1-They help with all disclosures and paperwork necessary in today's heavily regulated environment.

2-They are well educated in and experienced with the entire sales process.
3-They act as a 'buffer' in negotiations with all parties throughout the entire transaction.
4-They help understand today's real estate values when setting the price on a listing or on an offer to purchase.
5-They simply and effectively explain today's real estate headlines and decipher what they mean to you.
Thank you for considering our team to work for you. Stay tuned for next months blog.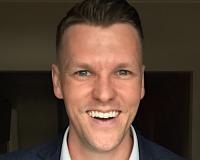 Author:
Nick Hammett
Phone:
864-414-0560
Dated:
January 11th 2017
Views:
1,128
About Nick: I have truly enjoyed helping people achieve their goals as they make one of the largest financial de...