Decision Time In Real Estate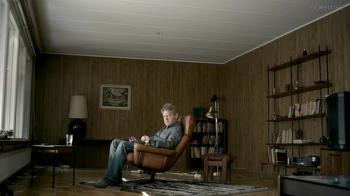 Ep. 2 Inside a contemporary mid-century home in the North Main Street Area.. Downtown Greenville, SC… One person standing… the other sitting…
"Well, you gonna talk? I have all night."
"I don't have to say anything to you. Its my decision." (swirls around in Swedish tan leather lounge chair) "Oh really? I brought you here and I can leave you. Noone knows you're here but me. Noone." (sits down on the mod white- washed fireplace)
"Are you Serious?" (stops swirling)
"Are you? You see, I think I know why you are here. You just want to drag this out and waste my time." "Wait! Listen, You're supposed to be helping me!" (Jumps out of chair)
"It's a two-way street my friend. You help me and I help you. Now. I have a pen and paper here. Are you gonna sign?"
"I don't have to sign anything!"
"Do ya now?" (sports a wry smile as he reaches in his pocket).

Do you ever feel like your agent wants you to buy every home you visit? If so, perhaps you feel like the person in this scenario being forced to "sign on the dotted line." I want to assure that there is no need to check for the exits when you walk into a home. Realtors want you to be excited and chomping at the bit to purchase a home. We are here to serve and assist you in making your decision on a house. It's truly up to you. Plus, we you don't use pens and paper much anymore.
Author:
David Basinger
Phone:
864-631-7481
Dated:
June 5th 2014
Views:
5,271
About David: ...