8 Secrets To Smart Moving For Reduced Stress
Believe it or not one of the best parts of moving to the Greenville area for me, was the pressure to pack away, throw away, give away or sell. It requires honesty.

The question at the center of it all "How attached you are to your things and why?"
My goal? Reduce stress and get back to simplicity.
"Work smarter not harder." That thought is pretty popular right now.
Here are the 8 secrets to smart moving:

1. Sort and Purge
Pick a spot in your home where you want to stage an area for:
Items to throw away

Items to give away

Items to sell
Every box you get rid of is a box you don't have to move and unpack! Depending on your situation, you could sell your items online or a yard sale might be in order. What would you use your profits for?
2. Recruit help
If it is hard to let things go, this will prevent you from getting stuck. There is nothing like a good friend (pick one known for organization skills) who is unattached to your stuff to keep momentum.
Remember the friend you made fun of for being too neat? It time to call them up.
3. Storage
You may find that you'll need a storage unit as a temporary solution while you transition. There are plenty of places in the Greenville area that will help you store your belongings for a reasonable fee. The key is to set a goal of when you want to empty the storage unit.
4. Make lists
Lists will keep you on track. Utilities that need to be turned off, schools you need to contact, insurance that needs to be changed, people you need to notify with your new address, friends to enlist for manual labor, etc. The website for Real Simple magazine has a section just dedicated to "Checklists."
5. Packing & Supplies
Mark your boxes by room, then by priority (#1, #2, #3).Perhaps a box labeled "Bedroom #3" is ok to go to storage, whereas a #1 needs to be kept close by. Search "packing supplies" and you will find that there are plenty of places between Spartanburg and Travelers Rest that will help you. Since recycling is big, you could also search the Greenville area Craiglist "free" section for moving boxes.
6. Unpacking
BEFORE you unpack, use post it notes and decide ahead of time where things will go. This will help things move along swiftly, and keep you organized, especially if you have others helping you.
7. Important Documents
Keep a small portable filing system with you that will hold all of your important documents, this way they won't get lost during your transition.
8. Got kids?
Make it fun! Set aside some time to explore your new surroundings. On the way to your destination, make pit stops that would be enjoyable for them.
Last year our Facebook fans suggested to allow children to pack their own little bags to make traveling fun. Depending on their age you could include them in the house hunt and consider their wish list.
Have fun exploring Greenville! The moral of the story…planning and preparation upfront will save you time and frustration later on.

We would be honored to be part of your story. Call me today to set up an appointment with one of our agents!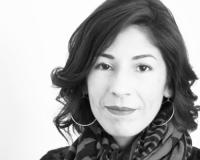 Author:
Blanca Garcia
Phone:
864-214-3014
Dated:
June 15th 2015
Views:
1,341
About Blanca: Welcome to our site! I work on branding and marketing for the team. When you visit our office, most ...