5 Things You Need To Know About Our Real Estate Market
Hi! My name is Nick Hammett, and I am a Real Estate Professional going on 7 years in my home town of Greenville South Carolina. In my years of service, I have also had a passion for educating the consumer on knowledge that is shared with me within our industry. Real Estate is a popular subject talked about in many circles, and I have a duty to be sure consumers have an accurate picture of our market.
2016 has been an amazing year for our industry and for the the wonderful town of Greenville South Carolina. Companies, condos, apartments, and highways are expanding all across the upstate of South Carolina. With the job market on a consistent rebound and the lending industry loosening the grip on credit borrowers...we should see a continual growth in our market through 2017.
Each year in my Real Estate career, I have been able to experience new trends and broaden my horizon on services we provide. With the painfully low inventory we have experienced now for about 17 months, I have focused more of my time assisting customers and clients on selling/listing their Real Property. It has been a win win in our area. They need to move and buyers need inventory.

My Real Estate team in Greenville and I do our very best to keep up with current Real Estate trends and market statistics. Much of the information in my blogs comes from a gentleman named Steve Harney. Steve is the author and teacher of the monthly "Keeping Current Matters" outline that is available to real estate professionals. The information that he teaches is from not 1 opinion, not 10, not 20...but over 100 national economists, real estate professionals, and investment/market strategists. So, what are the 5 things you need to know going forward? Locally and nationally.....
1- Interest rates will continue to rise
Banks and government agencies are confident in the jobs reports as well as the falling numbers in foreclosures. Economic security is allowing them to inch up on rates. What does this do to prices? Historically speaking from the 1970's until now, all rate increases have actually produced an increase in home values. This may be contrary to what we would think.

2- Growth in Home prices
Since the housing correction in 2008, we have seen an annual increase of around 4.7% in home values. This is about 1.1% higher than the normal increase rate that was pre-correction. Research shows the next year being 4.2%, 2018 being 3.2%, and 3.0% through 2021. So, if you buy a home next year, will it fall in value or gain? It is still a great time to purchase your home! The guys that bought last year are just smarter than you. :)

3- Who will be the next wave of homeowners? Millennials
Research shows that 73% of Millennials are unaware that you can purchase a home with 3-5% down. Education is important, so be sure you are working with the right professional and team. Close to 90% of every age group use an agent or broker to represent them in a transaction. Millennials know the importance of a professional.

4- Move up buyers are at an all time LOW
In 2001 there were close to 1.8M families that moved up into a new home because they could financially and credit wise. In 2009, that number dropped to 700k, and since then, has only reached 900k. The inventory shortage is coming from lower listings and lack of construction for single family homes. It IS A GOOD TIME TO SELL AND BUY!!!

5- Internet Frenzy
More than likely you are going to see a home you like on your own using the internet, or you may feel like the market is hot and try and sell your home on your own. The percentage of people that chose to use and agent and broker has actually increased along with internet searching. The consumer still sees the tremendous benefit of using a Real Estate Professional. Using a Real Estate professional has proven to negotiate you a better deal, and also get you more value for your Real property.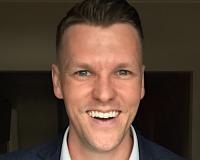 Author:
Nick Hammett
Phone:
864-414-0560
Dated:
December 15th 2016
Views:
1,282
About Nick: I have truly enjoyed helping people achieve their goals as they make one of the largest financial de...