5 Revealing Ways You Know A Realtor Is The One
Do you have a realtor you can trust to help you with real estate decisions?
Trust is golden. It is also a two-way street. Both clients and realtors get burned when information is withheld that put a contract in jeopardy. It will be important for you to have trust in a realtor's character and expertise.
Here are 5 ways that reveal a realtor is "the one" when there are so many to choose from:
1. They Are a Good Fit
You are hiring them for a major financial decision and how you get along is significant. Do not be afraid to interview a few realtors. Have they asked you questions about your family, your career and your preferences to get to know you? Have you asked them about their experience and why they chose real estate? Have you seen their online reviews?
Avoid signing anything until you know for sure that the realtor is a good fit.
2. There is Clear Communication

As is true for personal relationships, communication is key in real estate. It will determine the strength of the relationship and build trust. Commonly, in the absence of information we lean toward believing the worst. A good realtor will do their best to close this gap. It would be wise for you to do the same.

Assess how your realtor's communication has been up to now.
3. They Know Their Stuff
Remember the whole reason you hire someone is because they have an expertise that you do not possess. Does the realtor have their pulse of what's going on in local communities? Do they understand the housing market? What do they read or do to stay up to date. Realtors that are serious will do their homework.
Your trust is resting on their knowledge. Do not be afraid to ask questions.
4. They Are Easy to Reach
Take into consideration closings, walk-throughs and other appointments in addition to a personal life to clarify up front how long it will take to return a call, text or email. Naturally, if you are consistently unable to reach your realtor in a reasonable amount of time it will chip away at trust.
Remember to be clear about contact information up front.
5. You Know You Have Someone in Your Corner
Advocacy builds trust. When you know someone is for you, it is easier to trust his or her advice. A realtor who is a good advocate will present options so that the final decision is in your hands.
It is reassuring when a challenge arises and you know your realtor is working hard on your behalf.
Decision Time
I trust that these five reasons give you the tools you need when it is time to decide between realtors. Remember, buying or selling a house is a major decision. While searching for "the one" make sure you have a realtor you can trust.
To interview one of our realtors, click on the tab at the top of this site labeled Agents.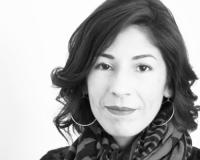 Author:
Blanca Garcia
Phone:
864-214-3014
Dated:
May 10th 2016
Views:
1,163
About Blanca: Welcome to our site! I work on branding and marketing for the team. When you visit our office, most ...