4 Simple Steps To Get Back To Your Homeownership Goals
Knock. Knock.
"It's me, your New Year's resolution. I know, it has been a while. Let's talk."
By now your mind might be racing with the goals you set for yourself in January.
It may have looked like this:
Here we are, June. It is not looking too good. The year is not going as planned.
Did your dream house get sold while you were working on your credit?
Discouragement feels like permission to abandon common sense and lofty goals.
This is my grand nugget of wisdom: It is not too late, pick up where you left off.
Maybe you fell off the bandwagon and you are back to buying $5 cups of coffee.
$5 x 3/week = $15 per week
$15 x 4 weeks = $60 per month
$60 x 12 months = $720 per year, ouch.
It is not too late.
Here are 4 simple steps to get back to your homeownership goals:
Share your goal with someone you can count on.

Keep the goal and the steps you need to take on your calendar.

Create an inspirational reminder on your phone.

Make an appointment to see a professional about your goal.

Buying a house gives you a fresh start. It makes you feel that anything is possible.
Whether you are local to the Greenville area or looking to relocate, we are here for you!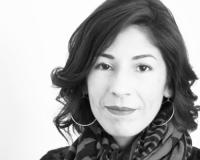 Author:
Blanca Garcia
Phone:
864-214-3014
Dated:
June 12th 2015
Views:
1,240
About Blanca: Welcome to our site! I work on branding and marketing for the team. When you visit our office, most ...