HEALTHY MEAL PLANS WITH MATT TANNER

CONTINUING OUR CELEBRATION OF OUR 10 YEAR ANNIVERSARY, TODAY WE ARE HIGHLIGHTING A CLIENT STORY! MATT TANNER IS A LOCAL RESTAURANT OWNER THAT BOUGHT HIS DREAM HOUSE WITH REALTOR
®

CHRISTINA POTOSNAK LAST YEAR.




Q: When did you buy your house with Christina and can you tell us about your house-hunting story?




A: I bought my house in August of 2019. We were looking for a house that had a few acres with possibly a pond or mountain view. We were supposed to visit 12 houses one Friday afternoon which was the most Christina said she has ever put on a showing schedule for one day. After about 8 houses in I was starting to think we just were not going to find what we were looking for but then we came across my house to be. It had everything I was looking for including a mountain view and pond. I knew from the moment we arrived it was the one for me! So, we put in an offer and the rest is history!




Q: As a local entrepreneur, how did you know you wanted to start your own business?




A: Growing up my Father owned his own business, so it was always something that I wanted to do. I really wanted to take over his business but after the economy collapse in 2008 that opportunity fell through andwas not possible anymore. I started working in construction and loved it. A few years in I really saw myself opening up my own construction/handyman business. Little did I know God had other plans for me and then I came across Clean Eatz and saw it as the perfect opportunity to venture out and own my own business. (I can't say it was the wisest decision I have ever made considering I had absolute ZERO restaurant experience but it all worked out for the good)




Q: What makes Clean Eatz a neighborhood favorite?




A: Our quality, price point, and customer service are probably the biggest reasons we are a neighborhood favorite. We want everyone that comes through our doors to feel welcome and our staff does an amazing job at that! Also, one of the reasons our customers love us is because how much of a variety we have to offer. There is something that everyone in the family will like which is hard to find nowadays! And for the busy people out there or ones who don'tlike/have time to cook and clean we offer prepackaged meals which are aperfect fit for them!




Q: Were you big into health before you opened your restaurant?




A: I came from a sports background growing up so before I started Clean Eatz I was pretty active. But I did lack the diet and nutrition part, so I pretty much ate whatever I wanted! Since becoming an owner I've realized it's all about it being a "lifestyle" andwhen you do want to eat something "not so healthy" it's okay but needs to be in moderation. I learned quickly it's so much more than justexercise and what you put into your body is just as important.



Q: How is the home (or city) that you live in conducive to your business practices and development?
A: Greenville is an amazing city for us to be in. The population is very large but yet Greenville has such a tight knit community feel so the word of mouth gets around fast. When people go somewhere, they like they end up telling all their friends, family, and coworkers about their experience which has helped us tremendously. Greenville is also such a health-oriented city and a lot of people in Greenville are very serious when it comes to taking care of their body and what they put into it. That has definitely helped us be successful as well. I tell people all the time I truly do believe we could not have picked a better city to be in, we love it here!
Q: How can people find you?
A: You can find us on Google, Facebook, Instagram, and Yelp. Our address is 3608 Pelham Road Greenville SC 29615. We are in the same shopping center as the old Earth Fare on Pelham Road in between The Lost Cajun and Coldwell Bankers.
We appreciate Matt taking time to share with us in such a challenging time. Covid-19 has impacted so many restaurants like his in the Upstate. His business offers us an opportunity to eat out with out feeling guilty.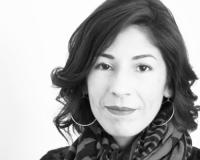 Author:
Blanca Garcia
Phone:
864-214-3014
Dated:
April 14th 2020
Views:
2,408
About Blanca: Welcome to our site! I work on branding and marketing for the team. When you visit our office, most ...