Reconnecting Through Art With Laurie Buck
In celebration of our 10 Year Anniversary we will be sharing some special client stories with you through out the year. We are going to kick off the series with Laurie Buck who bought a home with us in 2010! So gracious and talented, Laurie is a local artist in Greenville. Her work is stunning and how she reconnected to art as an adult is an amazing story.
Q: What year did you buy your house with Marcus Wondracek and you tell us about your house-hunting story?
A: We bought our house with Marcus in 2010. We were actually selling our house by ourselves, and two young couples both wanted it. We asked each of them for their best offer. They submitted their offers through their realtors. However it was clear that one realtor took us seriously and made a clear, fair offer; the other attempted to bully us into accepting more offers after hers was beat out. The realtor that impressed us was Marcus. He impressed us because he seemed to represent his client's best interest with kindness, clarity and professionalism. We were so impressed with him that when he asked if we needed someone to help us find a house of our own, we were happy to work with him. He patiently showed us houses and sat with us hashing out the pros and cons of different properties in different counties, and I never felt rushed or pushed. He was really gracious through the whole process, and we are happy to recommend him.
Q: Some people study art from their youth and some find it later in life. Can you describe your art journey?
A: After a few failed drawings when I was a child, I concluded that I was not artistic and believed that for decades. But then when my oldest child was going through a difficult transition, I decided to try to connect with her through drawing, which was her favorite thing to do. For months we would sit down together for an hour or so each week and watch YouTube videos about how to draw the face, the eyes, the mouth etc. and what I discovered is that I had judged myself too soon and drastically underestimated the impact of hard work. A lot of times we think we can't do something just because we haven't pushed past the awkward beginning and given ourselves a chance to learn and refine our skills.
Q: Your art is amazing and vibrant, how would you describe your style?
A: Thank you so much. This career is teaching me and refining me in so many ways, and I'm very grateful for the opportunity to paint for a living. I create mainly bright modern floral paintings. I'm fascinated by color.
Q: How is the home (or city) that you live in conducive to your art practices and development?
A: For years I painted at home, and we are blessed to have lots of windows in our house so all that light was really helpful. But last year, I moved into White Whale Studios close to Downtown Greenville. Being in close proximity with other artists has been wonderful and has given me much more confidence in my work. And there are great windows there as well, so that's great. Greenville has a really amazing and vibrant artistic community, and I feel blessed to be a part of it.
Q: How can people find your art?
A: The best way to see what I'm up to day-to-day is to follow along on Instagram: www.Instagram.com/laurie_buck and people can also find out more about me on my website: www.LaurieBuckStudio.com
So thankful to Laurie for sharing her story! Make sure you go check out her site. You can purchase her art as an original or a print. Either way it is sure to bring a smile and brighten up your living space!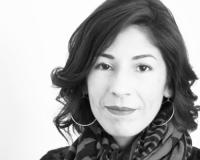 Author:
Blanca Garcia
Phone:
864-214-3014
Dated:
February 18th 2020
Views:
1,266
About Blanca: Welcome to our site! I work on branding and marketing for the team. When you visit our office, most ...