2018 Real Estate Info And Tax Code
Hey guys, thank you for tuning in once again and beginning your 2018 with following us at selling-Greenville! My goal this year is to be available to discuss current Real Estate trends and always be your trusted information source within our upstate South Carolina Market. So, first things first.....How did we end up last year?
1 - The Greater Greenville Association of Realtors reported that we had a 10% growth in overall sales in our area with the median sales price increasing by 3.5%. Nationally, per Steve Harneys, "Keeping Current Matters" we have seen new home sales at their highest level in a decade as well as existing home sales at their highest in more than a decade.
2 - Our average days on market for a property in our overall market is around 53 days which is stunning. When I started in 2010, that number was 180 days.
3 - The average home price ended at $223,283 which is up 6.8% from 2016. The growth of properties that were sold in 2017 priced at $300,00 and above were up by 20% from 2016. WOW.
2018 is predicted to be a great year. A great year for jobs, a great year for income, a great year for owning your own home. A common question, "Nick, do you think mortgage rates are going to skyrocket this year?"...my quick answer to that is there are 4 major players that have an affect on rates. Freddie Mac, Fannie Mae, Mortgage Bankers Association, and National Association of Realtors. The average of all of their predictions for this year end up at an average of 4.53% by the 4th quarter. FOLKS, THIS IS STILL CHEAP MONEY. Do not let that be the reason you just buy the first thing you see.
On the other side of the coin, I believe there to be more buyers out there this year than last year. Sellers really took advantage of the trending sellers market last year and were able to upgrade or downsize easily. This year the buyer demand will be stronger, so if you have thought of selling...it is also a good time.
Another question I get, "Nick, are we approaching a housing bubble like 2008?" The annual percentage increase on value is looking much different this time around. In the years 2002 we saw increases of 10-12% year over year. Currently, 2014 showed 4.9%, 2015 showed 6.1%, 2016 showed 6.4% and 2017 showed 6.3%. So, this proves that there is a lower steady growth, so not anytime soon.
Next - TAX CODE...PSA - I am not an accountant nor do I play one on TV...but according to Steve Harneys Keeping Current Matters these are the ways the tax code could affect residential Real Estate.
1 - No change on the amount of years that you must live in a residence before selling to avoid a gains tax
2 - They did reduce the limit on mortgage interest deduction from $1,000,000 down to $750,000. Any loans that were currently up to $1,000,000 are grandfathered in.
3 - They will now only allow up to $10,000 in itemized deductions on (SALT) state and local tax (ie. property). This could affect higher priced homes or in areas with higher income where most people itemize their taxes.
These were the 3 major proposals and this is where we are now. Again, I am not an accountant and highly advise you consult your accountant if you have further questions or concerns about your personal gain or loss due to everyones being different.
I hope that you find this information helpful as you begin thinking of your move this year. Make sure you hire the right team to work for you!
See you next time.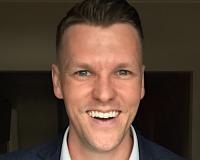 Author:
Nick Hammett
Phone:
864-414-0560
Dated:
January 31st 2018
Views:
1,327
About Nick: I have truly enjoyed helping people achieve their goals as they make one of the largest financial de...