10 Reasons To Relocate To Greenville South Carolina Relocate Now
There are many reasons people continue to be attracted to the Great Greenville South Carolina, but here are my top 10 reasonsGreenville is a must.

1.) Beautiful Country- 30 min to the mountains, 2 hours from the coast, and 45 min to the nearest lake.

2.) Job Growth- Greenville has been awarded on many occasions for being a place for young professionals and economic growth.

3.) Retirement- Although Greenville has a lot of rural areas, downtown has really changed what the city has to offer for entertainment. Not to mention, our property taxes are among some of the cheapest in the nation.

4.) Weather- With less than 6 of snow per year, Greenville maintains a warm and friendly climate for most of the year.

5.) Entertainment- Greenville has been awarded on many occasions for the culture and arts that we offer. Greenville has also been named as one of the best downtowns in America (Forbes 2011)

6.) Location- Greenville is potentially the next metro area between Charlotte NC and Atlanta GA. Greenville also has an international airport.

7.) Community- Greenville has a wonderful history for humanitarian acts, service and volunteer work. That makes Greenville have a lot of smiles.

8.) Attractions- Greenville has nationally recognized museum collections, 39 parks and a Zoo.

9.) Education- There are more than 10 Colleges and Universities located in close proximity to Greenville.

10.) Vision- Greenville has been listed on many occasions as a city of the future. It may be known as micro city or mini metro.


Whether its family, a job, or exploring that brings you to Greenville, just know you are in one of the greatest cities in America.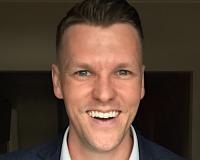 Author:
Nick Hammett
Phone:
864-414-0560
Dated:
February 18th 2014
Views:
2,974
About Nick: I have truly enjoyed helping people achieve their goals as they make one of the largest financial de...